East - South Riverdale - Leslieville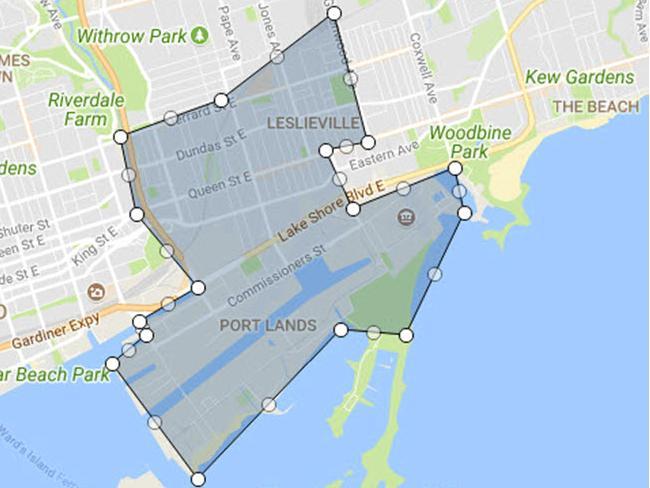 East - South Riverdale - Leslieville
South Riverdale, Leslieville, has a reputation as a pricy, gentrified neighbourhood for families with seven figures to spend—and that's a fair assessment. But non ­Riverdalers might not realize that the area also has a large supply of smaller semis and row houses that sell for a whole lot less than the usual detached Victorians. As for the perks, the east-end dining scene has grown by leaps and bounds. (Toronto Life)

South Riverdale, Leslieville has developed a stature as a neighbourhood of independent arts, with several independent galleries located along Queen Street East. The residential landscape within Riverdale is made up primarily of Victorian and Edwardian style homes, constructed in the 1800s as boarding rooms for the working-class. Many of the residences have since been redeveloped into homes for young families with homes redesigned to fit the tree-lined streetscape. In recent times, local housing values have increased significantly. With this a new generation of young professionals and their families have moved into the area, furthering already widespread gentrification.
Riverdale is also home to three large recreational parks; Riverdale Park, adjacent to the Don River, Withrow Park, in the North Riverdale, and Jimmie Simpson Park, in the Riverside District. These three parks serve as great landmarks within the neighbourhood that many residents use for various activities, from swimming in outdoor pools to tobogganing down the steep hills in Riverdale Park during the wintertime. These are the most common outdoor spaces within the area and according to Toronto's Official Plan, are to be preserved as an area of green space in the years to come.

Schools
Riverdale Collegiate Institute

 is the neighbourhood's local high-school.

"City Adult Learning Centre" is one of five Toronto District School Board adult learning centres serving the area.

"Earl Grey Senior Public School" is the area's local middle school, grade 7-8.

"Quest Alternative School"

[2]

 is the area's original alternative middle school, and one of the first in Toronto.

"East Alternative School of Toronto"

[3]

 is another local alternative middle school, specializing in social justice and visual arts. It also has 68 students and accepts students from all over Toronto.

"Holy Name Catholic School" is overseen and owned by the 

Toronto Catholic District School Board

 and teaches grades K - 8. Holy Name is a feeder school for graduates who would later attend 

St. Patrick

, 

Neil McNeil

 and 

Notre Dame

 high schools.
Pape Avenue Jr. School

Frankland Community School

Blake St. Jr. Public School

Morse St. School

Leslieville Jr. School